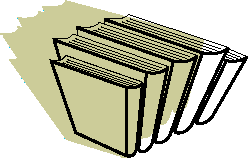 PHILOSOPHY AND OBJECTIVES
The Federal University of Agriculture, Umudike conceives food as one of the indicators of state power and national security. The University is anchored on the philosophy that national development could be enhanced by properly integrated and coordinated agricultural education. Thus, the University strives to contribute to Nigeria's greatness through self-sufficiency in food and fibre production as disseminated through teaching, research, training and extension. As one of the three Universities established by Federal universities of Agriculture. Decree, No 48 of 2nd November 1992 the objectives of the Federal University of Agriculture, Umudike are as follows:
to encourage the advancement of learning and to hold out to all persons without distinction of race creed sex or political conviction, the opportunity of acquiring a higher education in Agriculture;
to develop and offer academic and professional programmes leading to the award of diplomas, first degrees, postgraduate research and higher degrees which emphasize planning, adaptive, technical, maintenance, developmental and adaptive skills in agriculture, agricultural engineering and allied professional disciplines with the aim of producing socially mature persons with capacity to improve on those disciplines and develop new ones, but also to contribute to the scientific transformation of agriculture in Nigeria;
to identify the agricultural problems and needs of Nigeria and to find solutions to them within the context of overall national development;
to offer academic programme in relation to the training of manpower for agriculture in Nigeria;
to organize research relevant to training in agriculture with emphasis on small scale farming;
.